St. Joseph's Indian School Announces Years of Service
Years of dedication worth celebrating!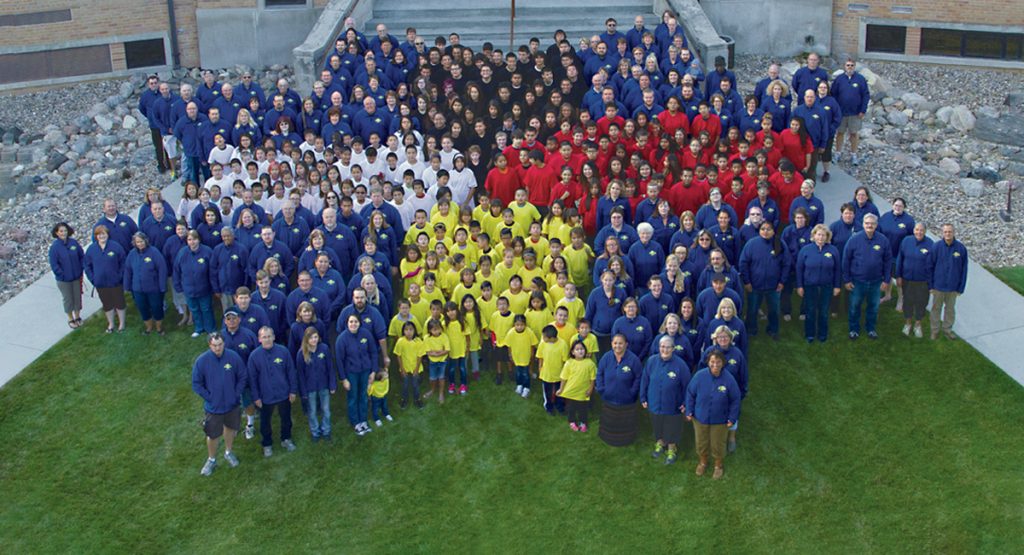 St. Joseph's Indian School Announces years of service. On May 30, 2020, St. Joseph's Indian School will celebrate employees who have reached an employee milestone. A local employer-of-choice, St. Joseph's Indian School considers its employees their most valuable asset.
President Mike Tyrell feels that the organization and student success across campus does not happen without recognizing and celebrating the service of our staff. "We have a very dedicated group of employees. One measure of this is the longevity of our employees. It is hard not to be thankful to each person for their unique and dedicated service to our Mission," said Tyrell.
Years of Service:
Five Years of Service
Abby Bates, Teacher
Kevin Blaalid, Director of Information Technology
Larry Blasingame, Custodian
Bette Bonjour, Houseparent
Mike Bonjour, Houseparent
Alyssa Hamiel, Personal Care Planned Giving Specialist
Jordan Herting, Data Entry Supervisor
Nancy Houk, Mail Processing Communications Specialist
Sean Johnson, 4-6 Residential Coordinator
Lanette Kotilinek, Custodian
Kristin Lawrence, Houseparent
Jeff Lepkowski, Family Service Counselor
Jennifer Lien, Teacher
Alisa Mauseth, Donor Care Center Specialist II
Mandy McLaughlin, Human Resources Assistant
Lori Ness, Teacher
Christina Palmer, Accounts Payable Specialist
Marjorie Payer, Planned Giving Associate
Karla Priebe, Custodian
David Schindler, Direct Mail Production and Postal Specialist
Jessica Schoenhard, Donor Care Center Supervisor
Neil Viereck, Houseparent
David Willrodt, Houseparent
Katy Wilson, Houseparent
Ten Years of Service
Theresa Bubulka, Houseparent
Amanda Hermeling, Family Service Counselor
Allyssa Hoffer, Human Resources Associate
Fr. Anthony Kluckman, SCJ, Chaplin
Fifteen Years of Service
David Baldwin, Teacher
Robyn Knecht, Director of Counseling Services
Dave Meyer, Aktá Lakota Museum Assistant Curator
Kevin Miller, Production Warehouse/Maintenance
Tonya Peterson, Graphics/Preflight
Linea Schoenhard, Teacher
Mark Schoenhard, Rec Specialist
Twenty Years of Service
Luke Cosgrove, Houseparent
Tom Hopkins, Tipi Press Printing Manager
Mike Hosek, Groundskeeper
Sue Kutil, Houseparent
Sherry Langle, Family Service Counselor
LeRoy Naescher, Vehicle Supervisor
Twenty-Five Years of Service
Amy Kenobbie, Production Supervisor
Lori Preheim, Programmer Analyst
Scott Woster, Family Service Counselor
Thirty Years of Service
Mary Felten, Mail Processor
Sr. Charles Palm, OSB
Celia Rogers, 1-3 Residential Coordinator
Thirty-Five Years of Service
Shirley Basting, Personal Care Recurring Specialist
Denise Hyland, Planned Giving Manager
Michael Lockett, Houseparent
Mike Renbarger, Food Services Coordinator
Forty Years of Service
Peggy Thomas, Teacher
If you or someone you know might be interested in joining the St. Joseph's Indian School family, check out career opportunities at www.stjo.org.