Religious Studies classes are centered on the Catholic faith and enriched by Lakota culture. In addition to our emphasis on faith and culture, students at St. Joseph's Indian School receive the benefit of being nurtured in faith. Mission Integration Director Joe Tyrell is at the helm of this effort and has classroom contact with students in seventh grade through their high school years.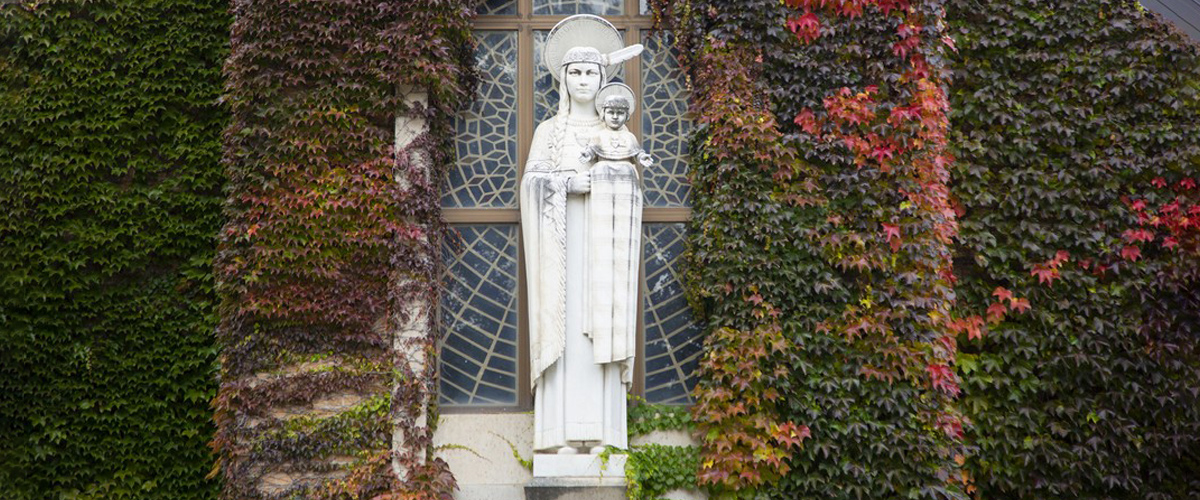 Joe's primary focus is that students come to know that there is a higher power who created us and desires relationship with us. For him, Religious Studies is all about relationships and encouraging students to make their own with the Great Spirit. His goal is that they find God in all things.
Our curriculum is unique to our setting and our students but follows the basic guidelines of the United States Conference of Catholic Bishops.
Religious Studies teacher Kim Schneider supports Joe's work with older students and leads the first through sixth-grade classroom.
Relatively new to the classroom, Kim is energized by seeing the "lightbulb" moments when students make a connection and apply it to their lives. She shares a passion to help students find their God-given gifts and learn to share those gifts in service to others through lives lived as Jesus taught