Special Education staff assist students who are behind academically and need specific assistance in their learning. The six-member staff guides students through interventions, works to close educational gaps and helps students achieve grade-level learning, always with the same strengths-based approach that is the hallmark of our work. In addition to specialized, individualized instruction, the special education staff ensures that students have the accommodations they need when they return to the classroom.
St. Joseph's Indian School provides students with these targeted services in order to meet their needs, overcome challenges and ensure future success and higher self-esteem. Sometimes it means changing the way information is presented, for example: audio recordings instead of test. It might mean changing the way a student completes tests or assignments, allowing more time or working in an environment with fewer distractions.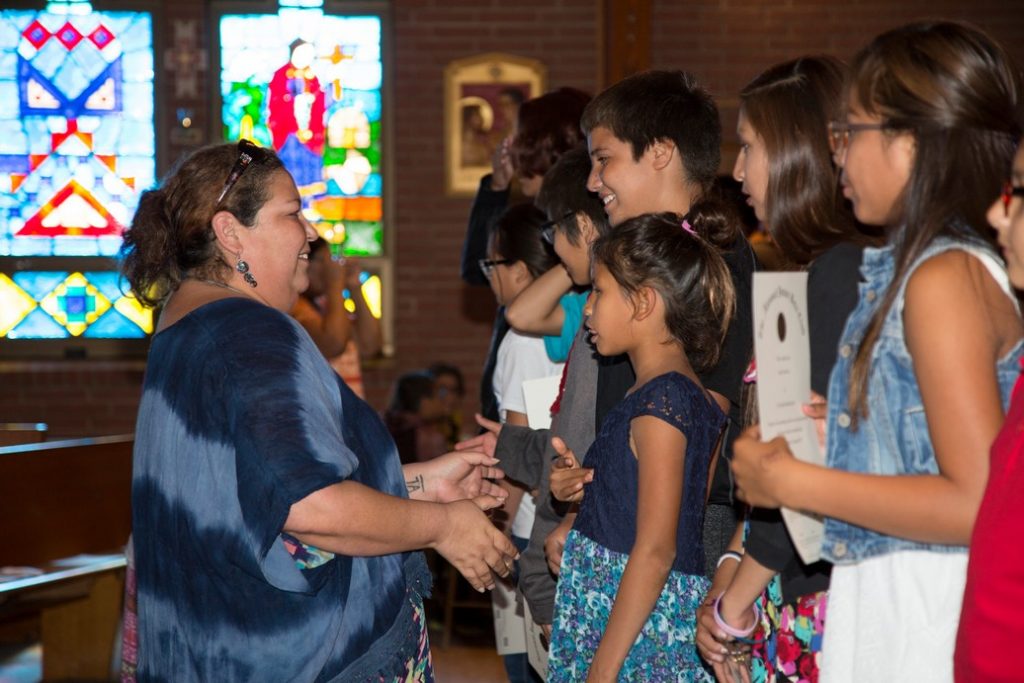 Two paraprofessionals assist in a multitude of ways. Jacks of all trades, these two flexible staff members are the first to fill in for teachers during meetings and absences. When not substituting, they support the classrooms in a variety of ways.
Two Title 1 staff are contracted through the Chamberlain Public School District. Their focus is primarily on first- through third-grade math and reading to ensure a solid foundation for students future academic success. All of our Special Education staff can be found on the Our Education Team page of this website.