Sacred Heart Family Safe Shelter Makes an August "Big Show"

After several delays due to weather issues and then COVID-19, construction of the Sacred Heart Family Safe Shelter on the Cheyenne River Indian Reservation is more visibly back on track. "Great news!" writes Greg Fisher, executive director of the Sacred Heart Center. "The concrete has been poured for our floor and we now can start the above-surface building."
 
One August day, a crew of 20 workers arrived and started pouring concrete at 6:30 a.m. "By 10:00 a.m. the floor was completely poured!" Construction workers sometimes refer to this stage as "the big show," because after months of painstaking foundation and other below-ground work, the walls go up and it suddenly seems like something is really happening.

"The new facility will have enough space for victims to have their own rooms, including a private bath," said Fisher in an interview about the new facility shortly before ground was broken at the end of last year. "The common areas will be significantly larger. There will be an indoor play area for the children of victims. In addition, all staff will have private offices. There will be a conference room as well as a small meeting room which can be used privately such as when a victim needs to meet with the police department."
 
Traditionally, most emergency shelters across the country are not able to house male victims, or a woman who has a teenage son. The new building will have rooms located separate from the main shelter which will allow the center to house these victims.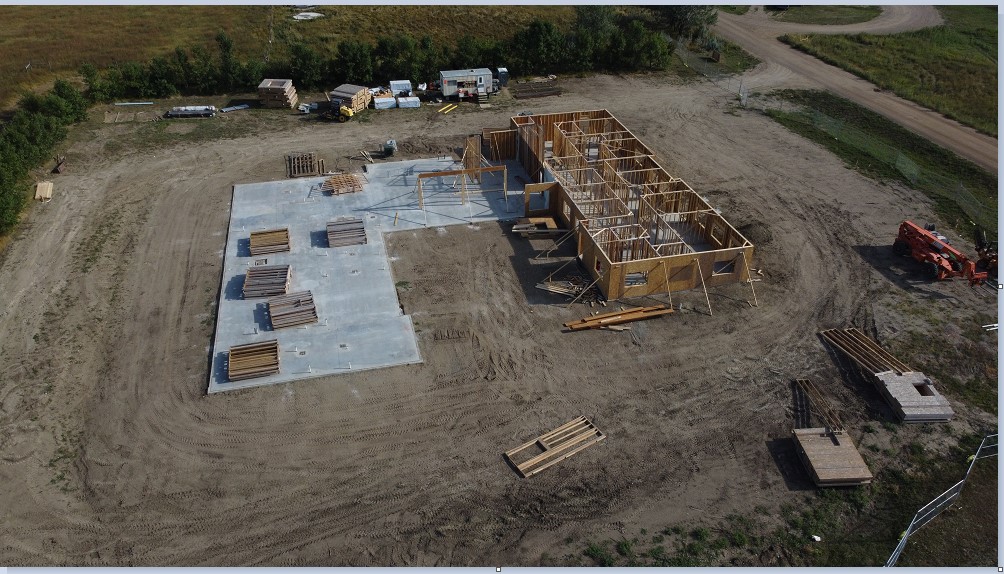 "Unfortunately, the number of victims of domestic violence and sexual assault is not declining in our service area," said Greg. "A new building is critical as a part of the process to assist victims."
The Sacred Heart Family Safe Shelter is a member of the South Dakota Network Against Family Violence and Sexual Assault, the National Coalition Against Domestic Violence and other organizations that support domestic violence education and prevention initiatives, and lobby for social change. The Shelter is an outreach of St. Joseph's Indian School, both apostolates of the Priests of the Sacred Heart.