St. Joseph's Indian School Celebrates Native American Day
Every year, St. Joseph's Indian School celebrates Native American Day across campus in a unique and interactive way. The day opened with a beautiful Four Directions prayer service video created by the Mission Integration team and students. This beautiful service can be found on our spiritual and cultural resources page. Such moments of prayer are one way St. Joseph's Indian School students learn their culture and spirituality, two pillars that support healthy well-being throughout life.
As the afternoon unfolded, students scattered across campus with lots of energy for a Native American themed scavenger hunt. Students sought out different plants important to their culture, including sage, cedar, chokecherries, and sweet grass. One clue led them to a visit with the seven horses in the school's horse therapy program. Another to the powwow grounds where they were to dance before moving on. Still, more clues touched on spiritual places around campus including the prayer tie tree, Our Lady of the Sioux Chapel, the mural of Black Elk, and the Medicine Wheel patio.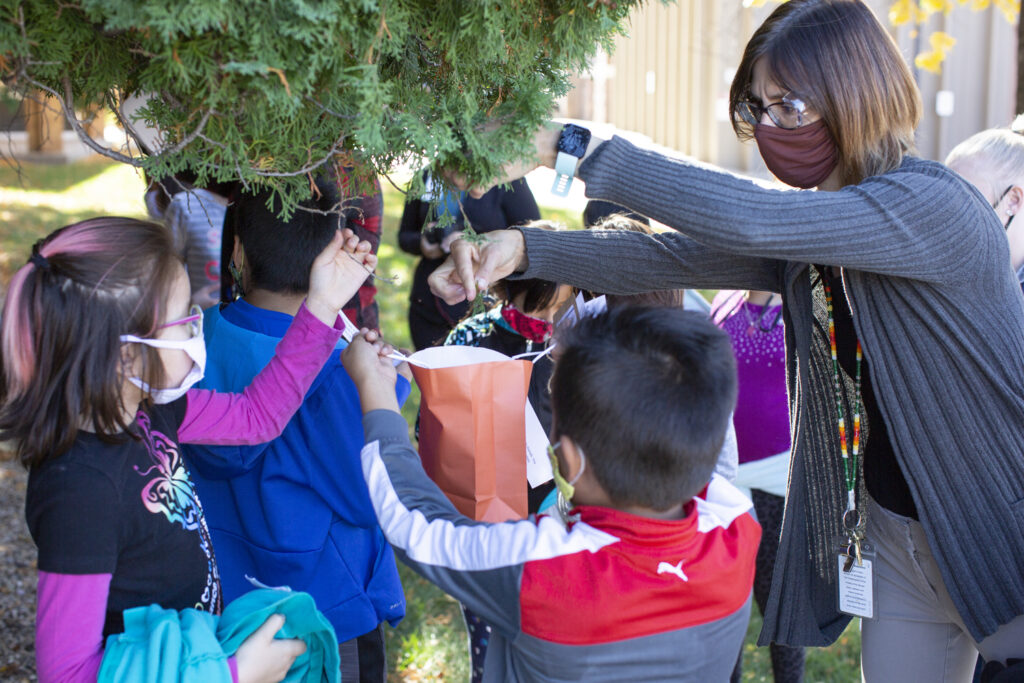 "Each year, we celebrate this day differently," explained Director of Mission Integration Joe Tyrell. "Our team looks forward to enjoying Native American tradition, culture and spirituality in all of its power and uniqueness. This year was one of my favorites."
In 1989, the South Dakota legislature unanimously passed legislation to change Columbus Day to Native American Day. Since 1990, the second Monday in October is Native American Day in South Dakota. Click here to check out the South Dakota State News page and learn more about the transition from Columbus Day to Native American Day.