Students Celebrate Catholic Schools Week
From January 31 to February 6, St. Joseph's Indian School celebrates National Catholic Schools Week.
Catholic Schools Week is an annual tradition that began in 1974. Catholic schools nationwide commemorate with celebrations, Masses, and activities for students, families, parishioners and community members. The weeklong events celebrate Catholic traditions and Catholic education's value on both a local and national level.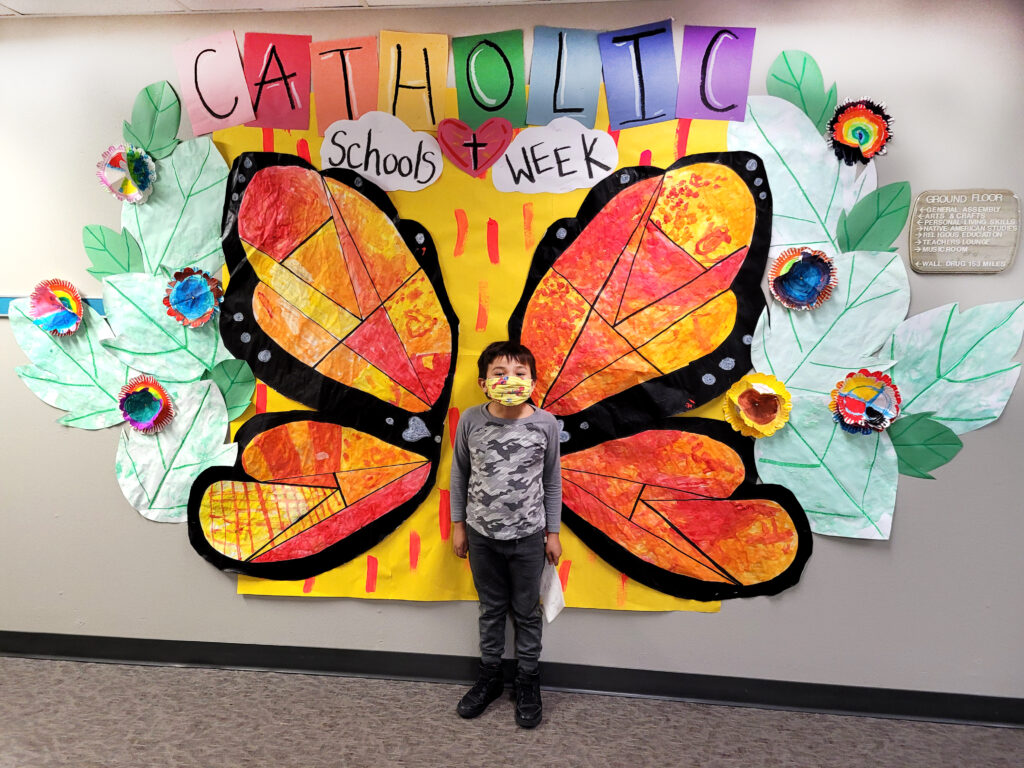 The theme for National Catholic Schools Week 2021 is "Catholic Schools: Faith. Excellence. Service." St. Joseph's Indian School students join students across the nation to observe the week through interactive activities that allow students to learn more about the Catholic faith and promote acts of service.
Director of Mission Integration Joe Tyrell says for 90 years Catholicism has been at the roots of our campus. He said events like Catholic Schools Week help highlight our rich Catholic traditions for our students and staff. "The Catholic religion is explored nonstop throughout a student's time at our school through Sunday Mass and the religious education curriculum. This week reminds our students of our strong Catholic identity in a fun and interactive way," said Tyrell.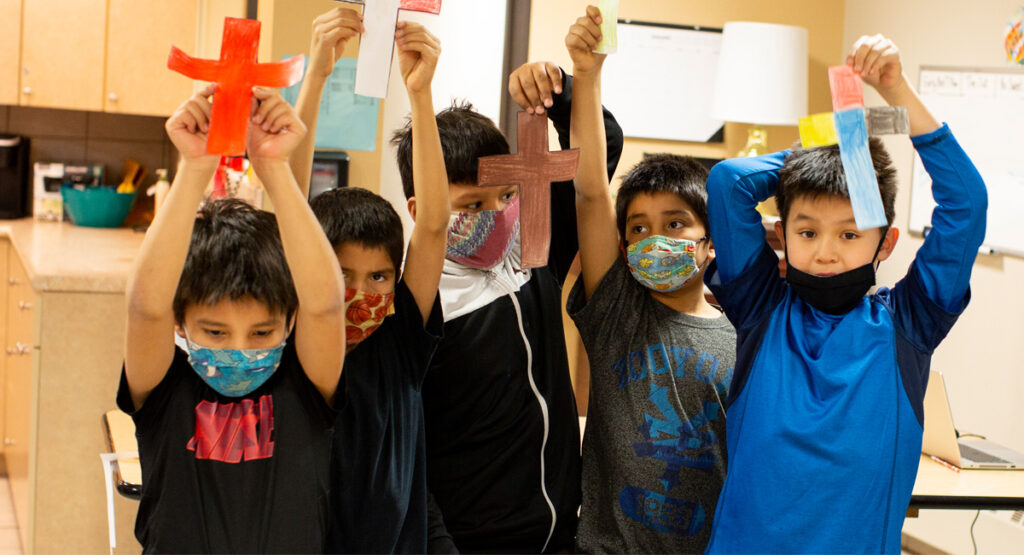 Some of the week's activities include St. Joseph's Indian School 5th grade students meeting with another 5th grade class from Our Lady of Guadeloupe in Houston, Texas, through video conferencing, making prayer flags, sending Lakota-themed Valentines to local nursing home and assisted living residents and creating Catholic-themed projects in Art class, such as homemade crosses. "The Valentine cards are a way to promote acts of service for the elderly in the community. Generosity is a value in both Christian and Lakota spirituality," said Tyrell.
Learn more about National Catholic Schools Week at www.NCEA.org.